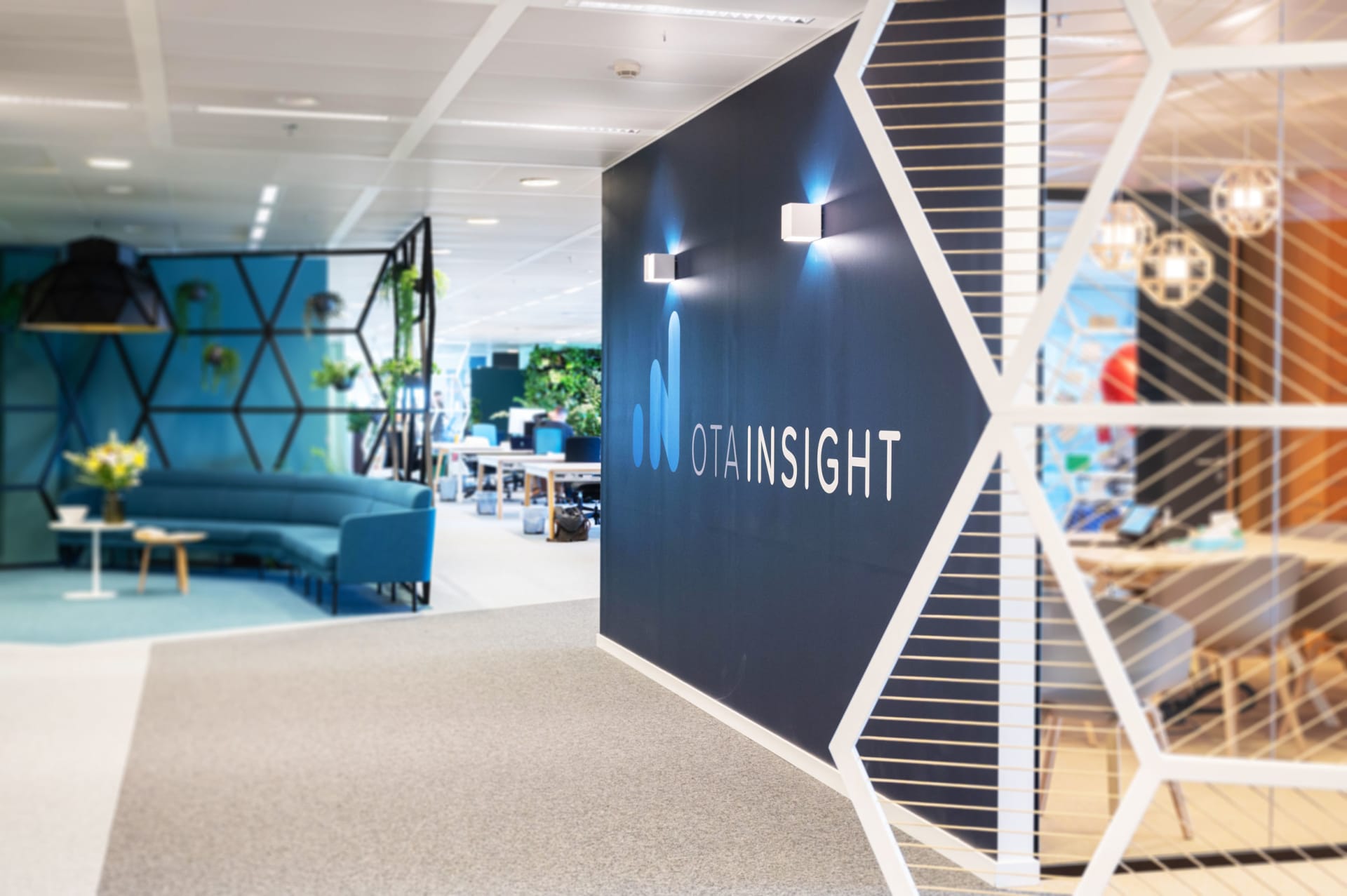 Sales Leader
Madrid

,

Comunidad de Madrid

,

Spain

Business Development Team - EMEA
Job description
At OTA Insight, we're helping the hospitality and short term rental industry with our BI solutions to visualise and leverage its data in the most simple way so that they can optimise their revenue, distribution and marketing decisions.
This year is our 10 year anniversary and it is a big one! We raised a series B funding and have welcomed two companies to our organisation. With 385+ people, representing 36 nationalities living in 30 different countries, we are a fun, collaborative and committed team that works hard to achieve amazing results. Ready to take off and join this rocketship in revolutionising the hospitality sector? 🚀
We are expanding internationally and are looking for a Sales Leader - Transparent. This individual will ideally be office based in Madrid, Dallas or Denver. Remote candidates will be considered.
You'll play an important role in the expansion of the Transparent product set globally. You will be involved in developing the strategy for the team and execute on this plan. As this is an experienced position with high visibility, you will be given a great deal of autonomy to organise your own diary. This is a full-time people management role, but you will be expected to lead by example. This position will work closely with the Transparent founders, OTA Insight CRO, marketing and product team
Commercial Responsibilities:
Manage a team to 100% quota attainment for the assigned territory;

Build vertical sales plans to address customers in the DMO, Enterprise and STR Management Company spaces;

Scale team from ~6 reps to 15 reps in the next 18 months;

Develop a best in class sales organisation and get the team of reps to maximise sales revenue by working closely with them on demand creation activities, increase amount of funnel necessary to sustain success, deal execution and closing of key opportunities;

Assist the team by demonstrating own market knowledge and product expertise on demos with partners or prospects and join various calls with external parties;

Measure and manage key business KPIs (OKRs) and ensure that reps are able to clearly understand the definition of success;

Run various team calls (for example weekly forecast call) and other internal calls to ensure team alignment and clear expectations;

Accurately forecast the business on a monthly basis;

Identify missing or out-dated processes that need to be developed or redesigned, and create best practices to improve sales process by working closely with Sales Operations to make it easier for reps to sell;

Work closely with field marketing and corporate marketing to ensure a strong communication and collaboration between the two teams to maximise the performance of the lead funnel;

Work in other lines of business (marketing, product, sales operations, customer success, service delivery) to ensure the smooth sales processes, long term success of our customers, maintaining a high retention rate;

Strategic alignment on annual planning cycle and develop plans to ensure sales growth;

Work with product managers and data teams to ensure product market fits;

Work closely with Revenue Operations to integrated and improve sales processed to improve sales velocity.
People Management Responsibilities:
Work with our in-house talent acquisition members to recruit, hire and train new team members;

Foster your team's growth through development planning, performance management, collaborative work, real-time feedback and coaching that promotes individual success and long term retention;

Be able to effectively and objectively implement performance improvement plans and ensure that reps have a clear understanding of their performance;

Focus on weekly one-on-ones that help sales reps develop in all areas of sales success and personal growth;

Work closely with Sales Operations and Sales Enablement Manager to identify slow ramping or low performing reps and develop individual plans to improve performance;

Be a culture carrier, understand and promote the values that have made OTA Insight a long term success and ensure that they exhibit them as they work with prospects and customers;

Be a motivator, making sure your attitude reflects positivity and perseverance so you can lead by example.
What's in it for you?
At OTA Insight you join the #bestteamever where you can be part of developing a market-leading technology platform. As a high performing team, we put our clients and innovation first. However, growing together and being passionate about our mission also means having fun together. So prepare for remote team gatherings and after work drinks on us! This position offers all the benefits of leading a 'start up' team within a 'scale up' organization. You will have the space to experiment and test ideas and find talent for the team, but you will have resources and support to ensure that you are successful.
We offer you a highly competitive compensation package that gets reevaluated every year.

"A day about you, away from your computer" is the motto for our annual Detox Days.

As hard working professionals, we trust in your sense of responsibility so no micromanaging but a flexible work environment where you can either work from home or join us in a wework office!

And much more depending on your location!
Job requirements
3-4+ years as a sales manager of at least 5 reps (setting targets and helping your team attain quota);

You've been a sales rep yourself in the past (selling to the Short Term Rental and SaaS industry is a great plus!) and have therefore a proven track record of achieving sales quota;

Proven experience with SalesForce, or other CRM systems and related sales tools;

Excellent analytical, problem solving and troubleshooting skills;

Strong overall business skills including planning, presentation skills;

Excellent communication skills, including the ability to teach, coach, mentor and motivate individual reps to go the extra mile;

Proven experience in working in an international environment.
Please attach your English resume to your application.